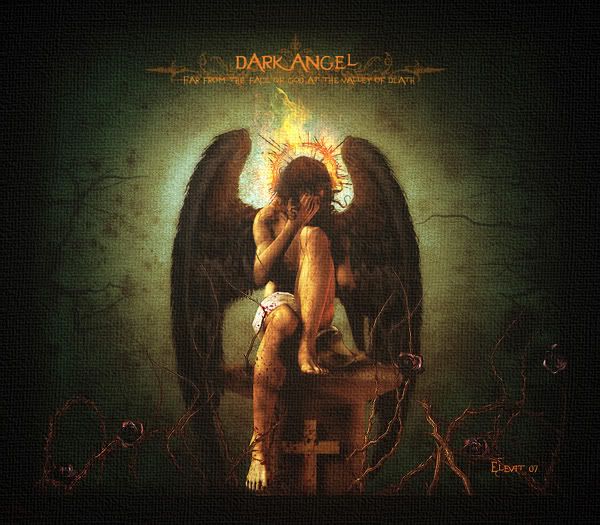 D
ark Angel, with thine aching lust To rid the world of penitence: Malicious Angel, who still dost My soul such subtile violence!Because of thee, no thought, no thing, Abides for me undesecrate: Dark Angel, ever on the wing, Who never reachest me too late!When music sounds, then changest thou Its silvery to a sultry fire: Nor will thine envious heart allow Delight untortured by desire.Through thee, the gracious Muses turn, To Furies, O mine Enemy! And all the things of beauty burn With flames of evil ecstasy.Because of thee, the land of dreams Becomes a gathering place of fears: Until tormented slumber seems One vehemence of useless tears.
-Poem by Lionel Johnson- (fragment)
--------------------
Hace un tiempo que me he quedado enganchado a la imagen iconica de los
seres angelicales.
particularmente angeles oscuros o angeles caidos.
En mi galeria se pueden encontrar algunos ejemplos de ello
Esta imagen en particular me resulto satisfactoria en variados aspectos
la composicion,tonos y texturas..
de hecho es uno de mis trabajos mas vistos.
Creo que retomare el hilo de esta imagen en un futuro...
Cinema4D y PainterX .
'El espectáculo de lo bello, en cualquier forma en que se presente,
levanta la mente a nobles aspiraciones.'
-
Gustavo Adolfo Becquer
-
-----------------------